Since 1996, Redimec has been providing its customers with professionalism, knowledge and expertise offering a complete range of products and services including use and maintenance manuals, technical translations, validations, technical appraisals and laboratory tests on machines and products in compliance with the Community directives and standards.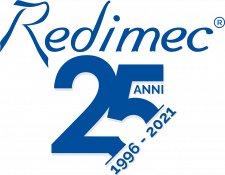 We design and draw up use and maintenance manuals in compliance with the Community directives, national and international laws, instruction leaflets, technical files, risk assessments, service manuals, spare part manuals, technical data sheets, workshop manuals, quick guides, technical catalogues.
Translations are carried out in our premises by expert translators in the technical, legal and pharmaceutical field. We offer asseveration services, localized translations or translations carried out by native speakers.
We make exploded views, 3D models, assembly drawings, reverse engineering, 3D scanning.
We support our customers to obtain any product certification/approval in compliance with the national and international regulations and laws.
We make qualification protocols for the pharmaceutical, cosmetic and food industry in order to obtain the production approval by an appropriated body (FDA, EMA, AIFA, Swiss Medic, SFDA, etc.).
By using high precision instruments, we offer noise testing services on machines and plants.
Zoning analysis and check, Atex risk assessment evaluating the components and products used.
Support for medical device certification (non-invasive, invasive, active devices) belonging to class I, IIa, IIb and III.
Through working arrangements with nationally and internationally accredited laboratories, several certifications and tests can be made relating to electric safety, EMC (electromagnetic compatibility), LVD (low tension), PED (Pressure Equipment Directive), END (Endurance), Regulation N°100, approval of vehicles.
Some cloud systems allow to make interactive documentation and electronic spare part catalogues for online purchases.
A team of qualified engineers, technicians and solicitors provides support to our customers in case of litigation or accidents related to product certification.
We support our customers to choose intrusion protection safety systems and PPE supplied by the most import national and international companies.
We provide digital reprographic services, colour and black and white printing, from A6 to A0 format.
By using new state-of-the-art machines, we can print labels, plates, safety signs and banners.